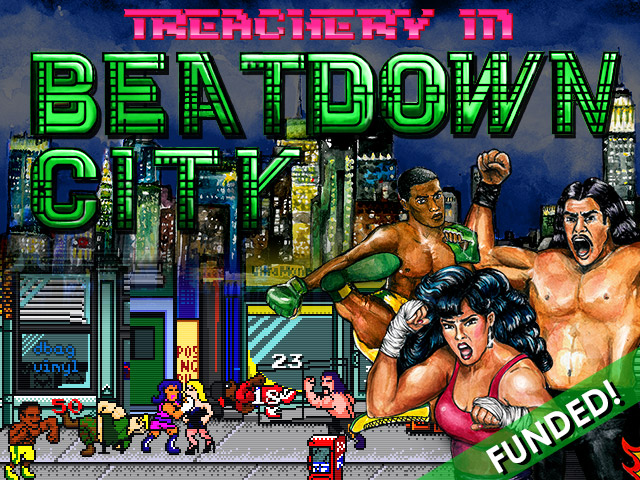 In this episode we interview indie game developer Shawn Allen who is working on Treachery in Beatdown City, a side scrolling beat 'em up with RPG elements  which just successfully funded on Kickstarter. We talk about being an indie developer, the Kickstarter process and making art for games.
The Kickstarter video for the recently funded campaign is a great intro to Shawn and his world:
In our interview we had a great conversation about his choices for an 8-bit, retro art style along with ways he was trying to work within that convention to create something new, the challenges of the indie lifestyle, creating a game targeting Playstation and working with Sony, collaborating with artists, musicians and coders and much more.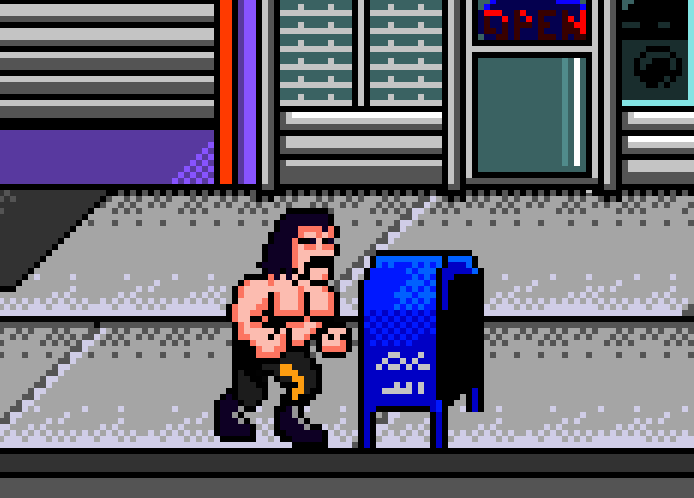 You can subscribe and download the show via iTunes, and if you do I'd love it if you had time to leave an honest review. Note: right now the show hasn't appeared in the iTunes directory, for now use this link to subscribe.
Podcast: Play in new window | Download | Embed
You can also check out the show via the NewbQuest YouTube channel, if you prefer that format. If you do I'd appreciate if you'd subscribe or leave a comment over there.
To learn more about Shawn Allen and his game Treachery in Beatdown City you can head over to www.beatdowncity.com and you can follow Shawn on Twitter at @anuchallenger
Thanks again to Shawn for taking the time to come on and talk, and to you for checking out the blog and the show!