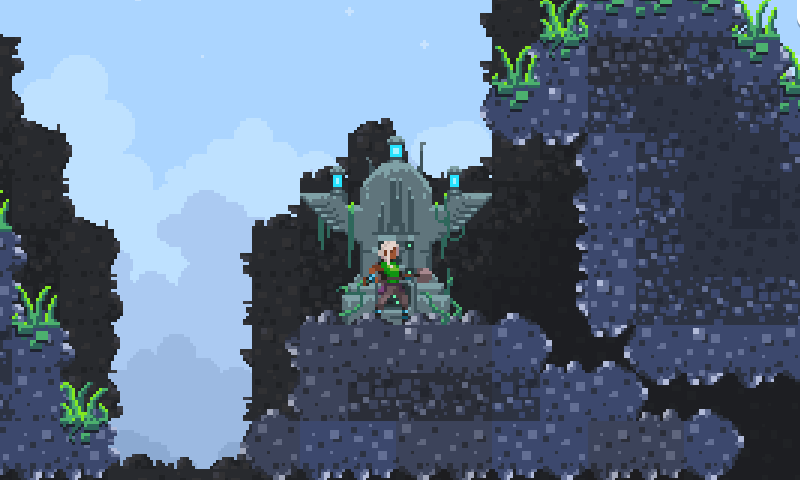 In this first episode of the brand new NewbQuest podcast I sat down with Noel Berry, who is the game designer and lead programmer on Skytorn.
Skytorn is a procedurally generated action adventure game, set in the ruins of a fallen world.
"Centuries after a mysterious cataclysm tore the world apart, humans have taken to the skies – ferrying their kin in airships, searching the remains for artifacts and survivors. Explorer Aiva ventures out on her first dive, landing on an uncharted island. Alone and armed only with a shovel, she is determined to carve her own path."
Plummet through the clouds towards unique unexplored islands.
Observe, hunt or protect strange wildlife.
Converse with cryptic strangers.
Fend off predatory creatures with your trusty shovel.
Uncover ancient structures filled with secrets.
Challenge towering monsters to deadly combat.
Use the dynamic environment in creative ways to survive.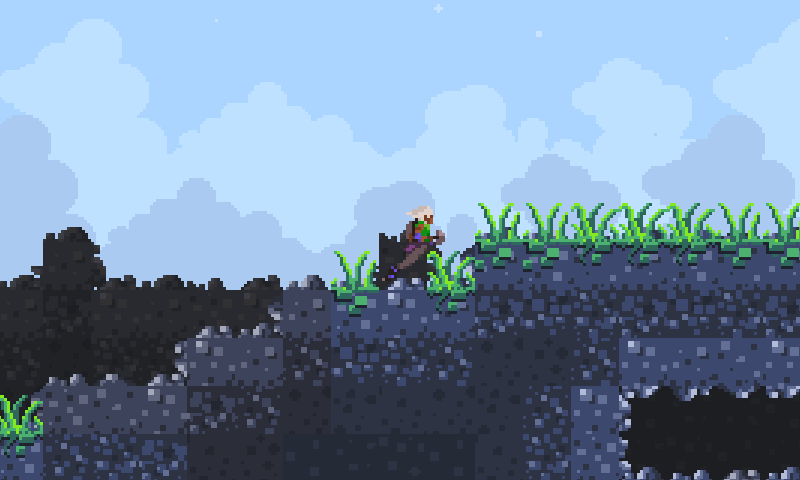 We had a great conversation about Skytorn, game development in general and Noel offered some really helpful advice for those of us who are starting out in the process.  A few topics we discussed include:
Are Flash games still a useful place to enter game development and try to monetize?

What tools should you use if you're new to game development?
Is participating in game jams a good way to get started as an indie developer?
You can subscribe to the show via iTunes as a podcast, and if you choose to do so we'd love it if you'd subscribe and leave us a review.
Podcast: Play in new window | Download | Embed
You can also watch the video of the interview via our YouTube page and if that's your preferred format we'd appreciate if you could like, subscribe or comment over there.  Somehow I only recorded Noel's camera for the video, which is a little weird. Whoops! Still working out the bugs, but the show must go on.
I'd just like to offer a big thanks to Noel for taking some time to come on the show and to you for checking it out!
To learn more about Noel you can check him out at his website, for more on Skytorn you can head to it's official site and to follow Noel on twitter you can head here.